Award Explorer
Award Explorer Public Repository has launched!
U of T's Enrolment Services, in partnership with Enterprise Applications and Solutions Integration, is pleased to announce the launch of the Public Repository as part of Award Explorer – a centralized, searchable database from admissions to in-course and graduating awards. Future and current undergraduate and graduate students can easily look for awards in one location using a combination of keyword searches and filters, including award type, campus/faculty/college, citizenship and more. Please note, awards are being added to the Public Repository every day by department and faculty administrators, and current information about awards will continue to reside on divisional/departmental websites.
Starting February 3, students and the public can access to the public repository at awardexplorer.utoronto.ca. Existing Undergraduate and graduate students can access the Public Awards Repository from ACORN website.
Need help? Check out FAQs on the Award Explorer help page. You can also contact the Award Explorer power user in your area if you have additional questions about the award content. If you are unsure of who this is, please email awardx.help@utoronto.ca for help.
Webinar: Intro to Award Explorer
In this live webinar we will walk you through some of the exciting features of the Award Explorer search tool.  Whether you work directly with students, or just want to know more, this session will help you search with confidence.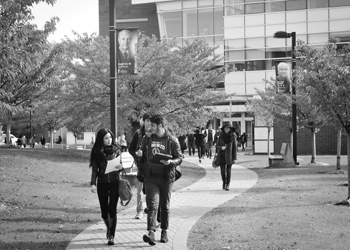 Project Overview
Starting in 2016, a university-wide working group determined business needs, conducted interviews with other universities and attended multiple vendor demonstrations. After an extensive RFP process, SmartSimple Software Inc. was announced in 2018 as the chosen vendor and implementation has begun.
The solution will help U of T maintain its standing as one of the world's leading universities. The annual support provided by U of T is comprehensive, with almost 4,500 admission scholarships, almost 6,000 in-course scholarships, and close to 19,000 bursaries to undergraduate and second entry programs with an additional 16,000+ in combined awards, fellowships and bursaries to graduate students.
Future phases of the Award Explorer are already in progress which include automatically matching eligible students to admission and in course awards. A student module is also planned which includes listing for students awards they are eligible for and notifying them about funding decisions and payment information.
Public-Facing Awards Repository
Centralizes award information to a single source and allows prospective students, parents and other members of the public to search and view present and future award opportunities.
Internal Administrative Awards Repository
Displays available budget funds for award before matching/decisions on students.
Consolidates student application information, auto matches students to award conditions, eliminating manual administration.
Provides more flexible and accurate reporting tools.
Allows for collaborative online adjudication/scoring process, eliminating need for paper copies of student information and applications.
Student Module
Enables students to apply for awards online.
Auto matches students to relevant U of T awards.
Notifies students about award decisions, amounts and payment dates, and notifies students to complete donor thank you letters.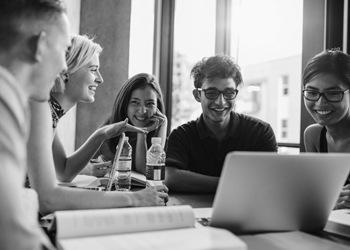 Benefits
Will provide a consolidated platform to increase transparency and efficiency for applicants, recipients, and administrative staff.
Will improve the alignment of our funding with donor agreements and minimize missed opportunities to fund students.
Avoid overpayment to students as a result of lack of coordination and information sharing.