Digital Workplace Intune Migration
Digital Workplace Intune Migration
Introducing a modern desktop experience for a modern workplace
Introducing InTune
This year, the University of Toronto's Digital Workplace team will migrate its clients' computers to Microsoft Intune, a powerful cloud-based mobile device management service, from its legacy Managed Desktop Service. The migration to Intune will introduce a modern desktop experience for a modern workplace.
How will the Intune migration benefit me?
Seamless access to all your accounts. With Intune, you only need one password for all your University-linked accounts. This means you can log on to your computer, Microsoft 365 desktop applications and email account with a single password.
Access to the latest Windows experience. The migration to Intune makes it easy for your device to be upgraded to the latest Windows operating system. This year, users will experience the benefits of upgrading to Windows 10.
A more portable and flexible workplace experience. A cloud-based desktop management system means that you can now securely access your computer from anywhere in the world and work remotely as needed.
Enhanced security and asset management for your workplace device(s). With Intune, your division's hardware will always be associated with the University. If your device is lost or stolen it can be wiped remotely in order to keep your data secure.
Streamlined help desk service. With Intune, the client support team can troubleshoot issues by viewing your desktop and providing solutions remotely.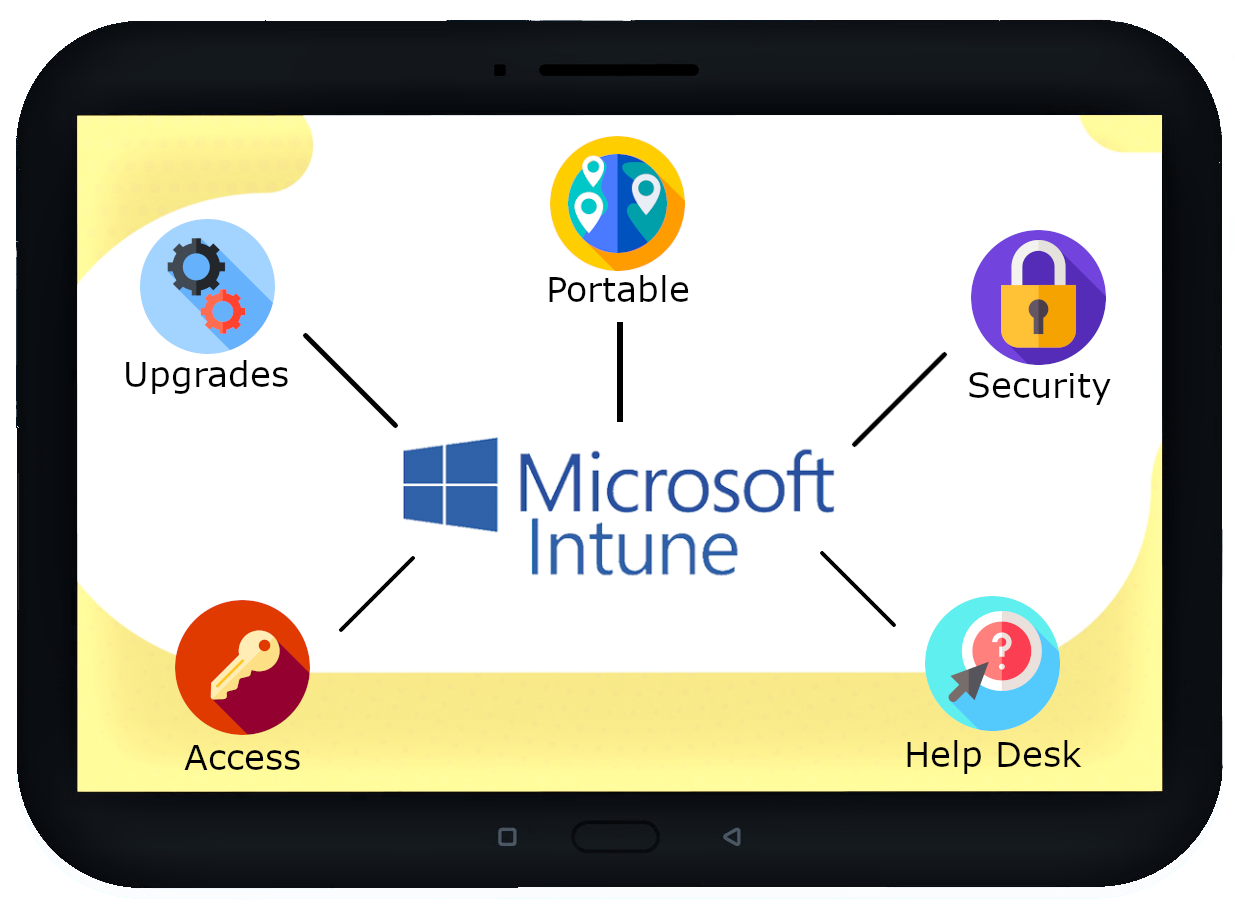 What's New?
Make the most of Windows 10 with these expert tips and tricks!
Task View

Task View lets you run another set of windows as if on another screen, but without the physical monitor.

Snip & Sketch

Instead of Snipping Tool, you can now take a screenshot using Snip & Sketch with a simple Shift-Windows key-S command to take full-screen, rectangular or free-hand captures.

Emoji/ Symbol Panel

The new emoji keyboard in Windows 10 has an expanded menu of emojis and a wide array of symbols that lets you express yourself like never before.

Dark theme

Windows now supports a dark theme which reduces the light emitted by your screen while still providing colour contrast.

Control Panel

Manage firewall, encryption, storage
Local network, internet and sharing options
Device manager and sound menu
and more

Settings

The Settings app allows you to customize your display, notifications, apps, and power options.