EASI has put together information that outlines your options for securely accessing your desktop environment and key services when working remotely.
Please review the pages below carefully in order to determine the best access option for your needs.
Remote Work Guides
This remote work guide is for Digital Workplace clients only. Please review this list to determine whether your division is part of the Digital Workplace group.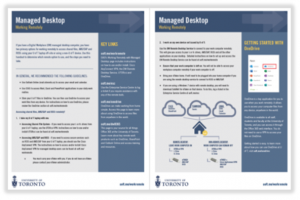 You can also access the Working Remotely with Managed Desktop one-pager for a condensed, shareable guide to your remote work options.
This remote work guide is for University of Toronto users who are not Digital Workplace clients.
Additional Resources
Using Microsoft Teams Remotely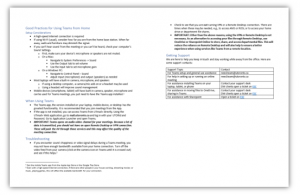 Access the Good Practices for Using Teams from Home one-pager for a guide to best practices when using Teams remotely.
Connect+Learn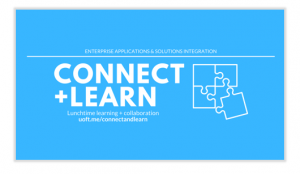 The Connect+Learn series offers remote learning opportunities on IT topics. The sessions are targeted towards University staff. Learn more.