Meeting Rooms for a Hybrid World
Questions to ask yourself before designing and equipping a meeting room​
​
Here is a list of questions you should ask and answer before planning a meeting room design. The information you gather should help you ask the right questions to your IT support or AV System Integrator to help you make the right decisions.​
Do you want a room-based solution or BYOD?​
How many meeting rooms do we have?​
How many meeting rooms are we planning to have?​
What is the size of the meeting room?​
How many people are present at a typical meeting?​
Will the meeting room be used for a specific type of meeting?​
Must the room support different types of meetings?​
Do external visitors use our meeting rooms?​
Do you have existing equipment that can be reused?​
Do all meeting participants bring and use laptops/other devices in their meeting rooms?​
How many electrical outlets does the room have and need?​
What is Microsoft Teams Room (MTR)?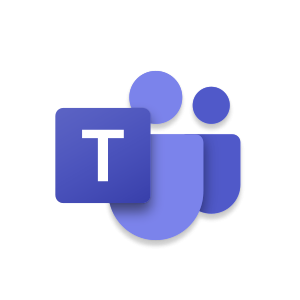 Microsoft Teams Room (MTR) is an all-in-one, easy-to-use solution, designed to deliver consistent Teams experiences.​
Native Microsoft Teams touch screen UI provides a consistent user experience with simple operation and one-touch meeting joins.​
Uses Microsoft-certified hardware created by leading industry partners like Crestron, Logitech, Poly, HP, & Lenovo.
Recommended AV Components
Purchasing AV Components
Orders can be placed through uSource , an eProcurement platform for the University of Toronto
Things To Consider
Consult with your Local IT or an AV installer/integrator before making any purchases​
Consider purchasing a support agreement with an AV integrator if you do not have AV support​
AV equipment being impacted by global supply chain issues​
AV equipment currently back-ordered due to semiconductor chip shortages​
Expect lead times of approx. 8-12+ weeks ​
Pricing & product availability is volatile ​
Crestron most impacted manufacturer
Pros and Cons of Teams Rooms vs BYOD
Microsoft Teams Room (MTR)
Pros
Single tap to start meeting ​
Easy to use (intuitive UI/UX)​
Participant's device(laptop) is not needed to conduct the video conference.​
The Teams Room is a meeting participant and is invited to the meeting. (No need to log in with a personal account)​
Cons
Additional annual Teams Room license needs to be purchased​
Limited Flexibility – Joining Zoom meetings is possible but with limitations. (Web app)
Content/Screen sharing requires meeting participants to bring a laptop or cell phone.​
Compute device only runs Teams Room OS – Cannot run windows/O365 applications
Bring Your Own Device (BYOD)
Pros
Familiarity – Use the video conferencing applications already installed on your PC.​
IT pushes video conferencing software upgrades to users' managed PC.​
Flexibility – Compatible with all video conference software (Teams, Zoom, WebEx, etc.)​
Cost Savings – No additional Teams Room license needs to be purchased.
Cons
A meeting participant will be required to bring a laptop to run the video conference.​
More difficult to use the device while connected to a Video conference.​
Lack of Uniformity in Devices – not all employees have the same device​
Private email & chat messages could be seen by coworkers when projecting a laptop to a meeting room display.​
Upcoming Training Dates
View the full list of dates on the Connect+Learn page.
<!=========Events list Template 2.3.3=========>