Congratulations to staff members from Enterprise Applications & Solutions Integration (EASI) and the Planning & Budget Office for winning three U of T Excellence Through Innovation Awards (ETIA).
These awards recognize the contributions of administrative staff in advancing the University's strategic objectives, encouraging administrative innovation, and providing a platform for sharing best practices. ETIA is an opportunity to celebrate improved practices within every area of our work and to let the employees know how significant their contributions are.
Alumni Impact Survey – EASI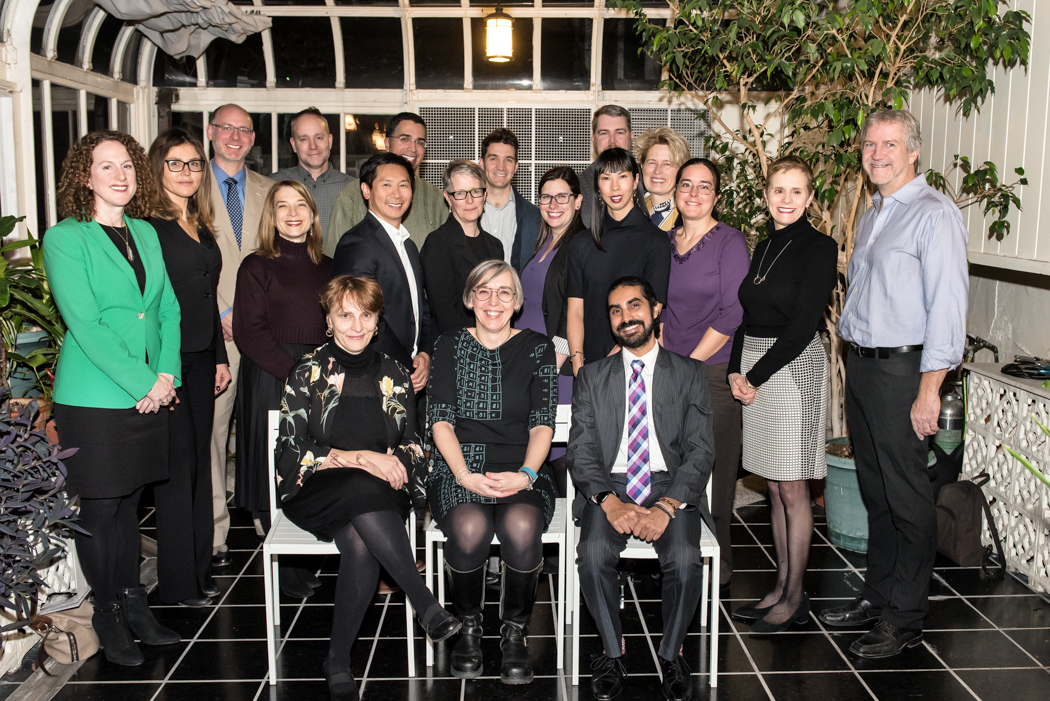 One of the most extensive studies of its kind at U of T and in Canada, the Alumni Impact Survey (AIS) provides for the first-time comprehensive data on the economic, social and cultural impact of U of T's community of more than 540,000 graduates around the globe. President Meric Gertler served as executive sponsor of the study, while David Palmer, Vice President Advancement, Vivek Goel, Vice President Research and Innovation, and David Estok, Vice-President Communications took charge of delivering on its mandate.
Recipients:
Althea Blackburn-Evans
Deborah Buehler
Gwenyth Burrows
Mary Ellen Caskenette
Vikram Chadalawada
Chuck Chan
Anne Marie Cobban
David Curtin
Barbara J. Dick
Allison Dubarry
Humberto C. Ferreira
Susan D. Fischer
Anthony Gray
Matthew A. Hendrickson
John Hermans
Richard C. Kellar
Tanya Kreinin
Helen Lasthiotakis
Jonathan Leitch
Kimberly Teresa Lyn
Leonard McKee
Bruce W. Mitchell
Milla Motrich
Emma Nguyen
Stephannie Roy
Caley Tessier
Richard Whittall
Data Dragons Competition – EASI and Planning & Budget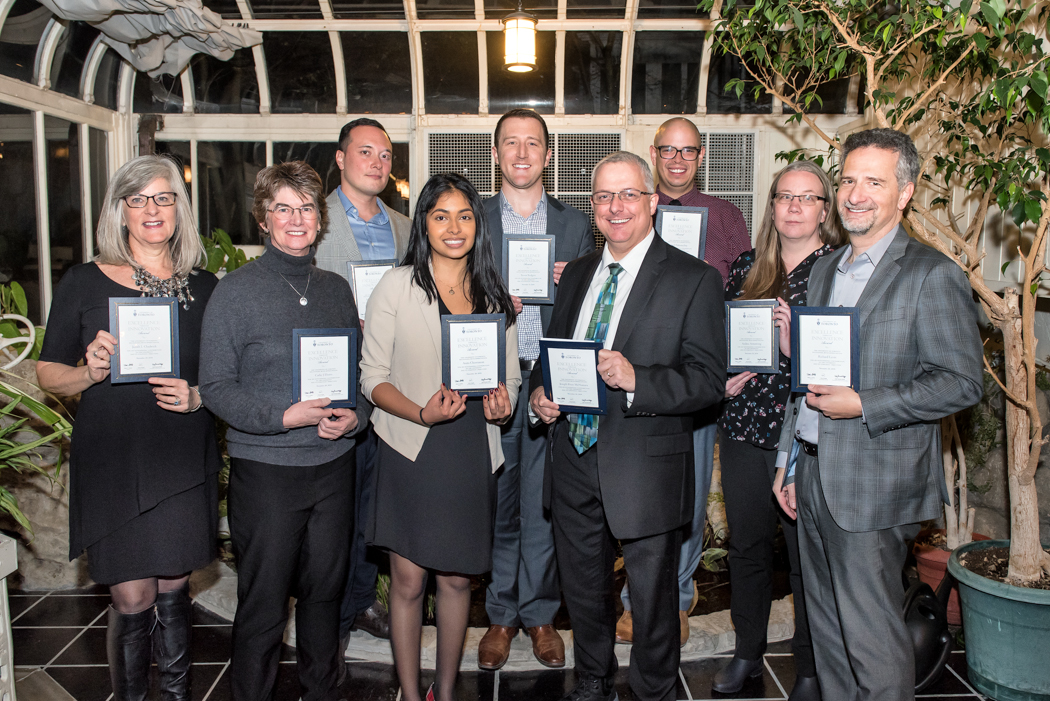 On July 5, EASI and Planning & Budget welcomed over 120 attendees to watch U of T's first Data Dragons Competition. Six dragons critiqued five data science and business intelligence presentations, and questioned participants about University-wide impact, proof of concept and stakeholder involvement. The winning proposal is being sponsored by EASI and Planning & Budget.
Recipients:
Andrea Armstrong
Judith Chadwick
Anita Chooraman
Cathy Eberts
Michael Green
Robert Jordan
Heather Kelly
Richard Levin
Joseph Peter McNamara
Mari Motrich
Paul Nakonechny
Trevor Rodgers
---
Creating an Institution-Wide Data Community – EASI and Planning & Budget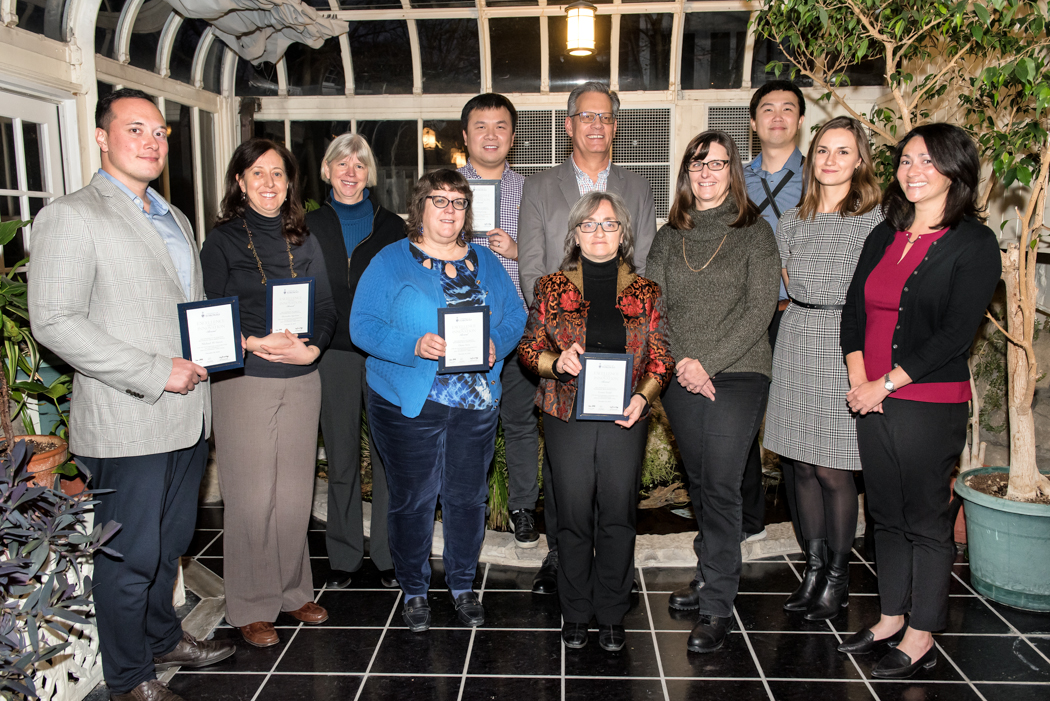 The goal of this project was to create an institution-wide data community to help administrators save time, more easily analyze data and make effective, data-driven decisions.
The EASI and Planning & Budget team hosted community events on the St. George and UTSC campuses, which featured a broad range of speakers including those from the Faculty of Arts & Science, Financial Services, UTSC Registrar's Office, Research & Innovation, and the Map & Data Library.
They also created a virtual community using online collaboration tools and featuring a website, newsletters, and a group email data@utoronto.ca. The team also hosts meetings for Tableau user groups for public sector workers across Ontario, and training for U of T staff.
Recipients:
Alexandra Agostino
Diana Avon
Christine Beckermann
Brenda Boshoff
Yuliya Cherevko
Andy Chien
Michael Green
Robert Jordan
Anton Kruger
Xiaoming Liang
Kelly Raposo
Louise Tardif