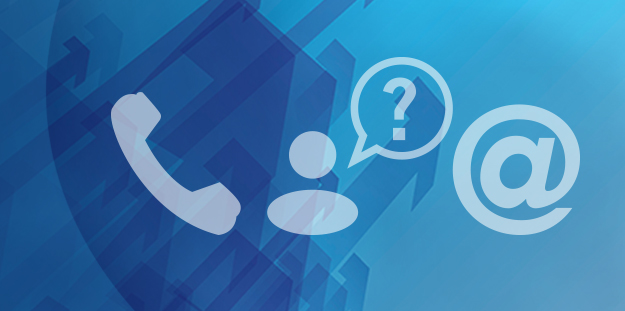 U of T recently kicked off the start of the Enterprise Service Centre – a new service desk solution projected to streamline over 40,000 annual Human Resources & Equity (HR & Equity) requests and 38,000 Information Technology Services (ITS) inquiries. The application will consolidate a previous ticketing system, emails, phone calls and in-person questions, providing a seamless user experience.
The goal of the project is to create a single platform that will provide employees with immediate answers. It will also offer self service for commonly asked questions and provide updates to help employees learn about the latest news at U of T.
"I can't tell you how many years I've been waiting for the opportunity to create a unified employee portal," says Erin Jackson, chief human resources officer with HR & Equity. "We have difficulty tracking over 40,000 HR service requests through over 20 different emails and directing them to the right person in a timely way. This is going to be one of our largest projects over the next two years."
The Enterprise Service Centre is part of U of T's HR Technology Roadmap, a program projected to save $1.5 million annually and to lay the foundation for an enterprise-level service desk for U of T.
The ServiceNow-based platform also provides in-depth analytics to improve U of T processes.
"I'm really excited about this project and partnering with HR & Equity. It will bring consolidation on the ITS side, and there's no doubt this will improve the end user experience," says Cathy Eberts, executive director of EASI. "It will give us insight into issues and will allow us to become more proactive."
The University of Toronto Mississauga has used ServiceNow for over three years with great success.
"Initially conceived as a project to replace our aging IT ticketing system, ServiceNow has become the service management platform of choice for the campus," says Luke Barber, director of Information and Instruction Technology Services. "The platform has allowed us to onboard service request management for multiple campus partners, and our service desk now handles over 15,000 requests annually.  We are very excited to see ServiceNow coming online for central HR and IT workflows!"
---
What is the Enterprise Service Centre?
An integrated cross-departmental platform for HR & Equity and IT service requests.
A ticketing system to track and organize incidents and inquiries.
A place to easily access process and knowledge documentation.
A centralized information hub to generate performance analytics reports.
A single platform to facilitate everyday business processes.
---
The Enterprise Service Centre will launch in September 2019, with a preliminary rollout of HR & Equity and IT services. The HR Service Centre will include a general ticketing system for HR inquiries, a service catalogue with online forms for pension, benefits and payroll, and a self-service knowledge base where users can find information about policies and employee benefits. Much of the information currently found on the HR & Equity website will be migrated to the HR Service Centre knowledge base.
The IT Service Centre will eventually include a ticketing system, self-service knowledge base, service catalogue, and dashboards and analytics for central ITS.
"We'll be rolling this project out to our teams, and creating a platform that all divisions could use in the future," says Eberts. "This really will transform the way U of T employees will work. We'll be able to prioritize their diverse needs and help to streamline a growing workload."