Enterprise Applications & Solutions Integration's Student Information Systems (SIS) is working to replace its current SIS for Staff website with a more secure, modern, and up to date SharePoint site. It's a development that will provide users with an improved user experience thanks to its new design, accessible interface, extended search results and accessibility features.
Users will be able to gain access to additional, secure information since SharePoint requires UTORid authentication. In addition to this added security, the SIS team has also worked on enhancing content accuracy, and website structure and design.
The SharePoint site will help users to find information more quickly with its Microsoft Search. This feature allows users to search with keywords across site pages, files, names, titles and full text from the entire site. This modern platform will also make it easier to transmit data, track information, and manage documents.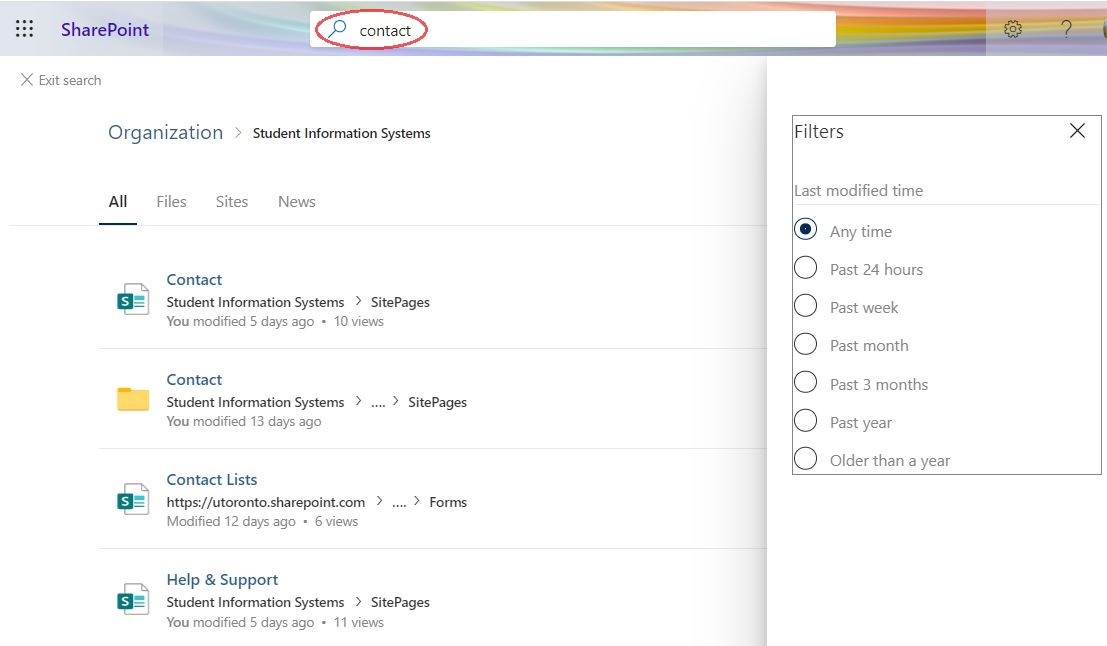 Since SharePoint offers enhanced security, the SIS team could integrate the Enterprise Service Centre (ESC) knowledge base articles directly with the site.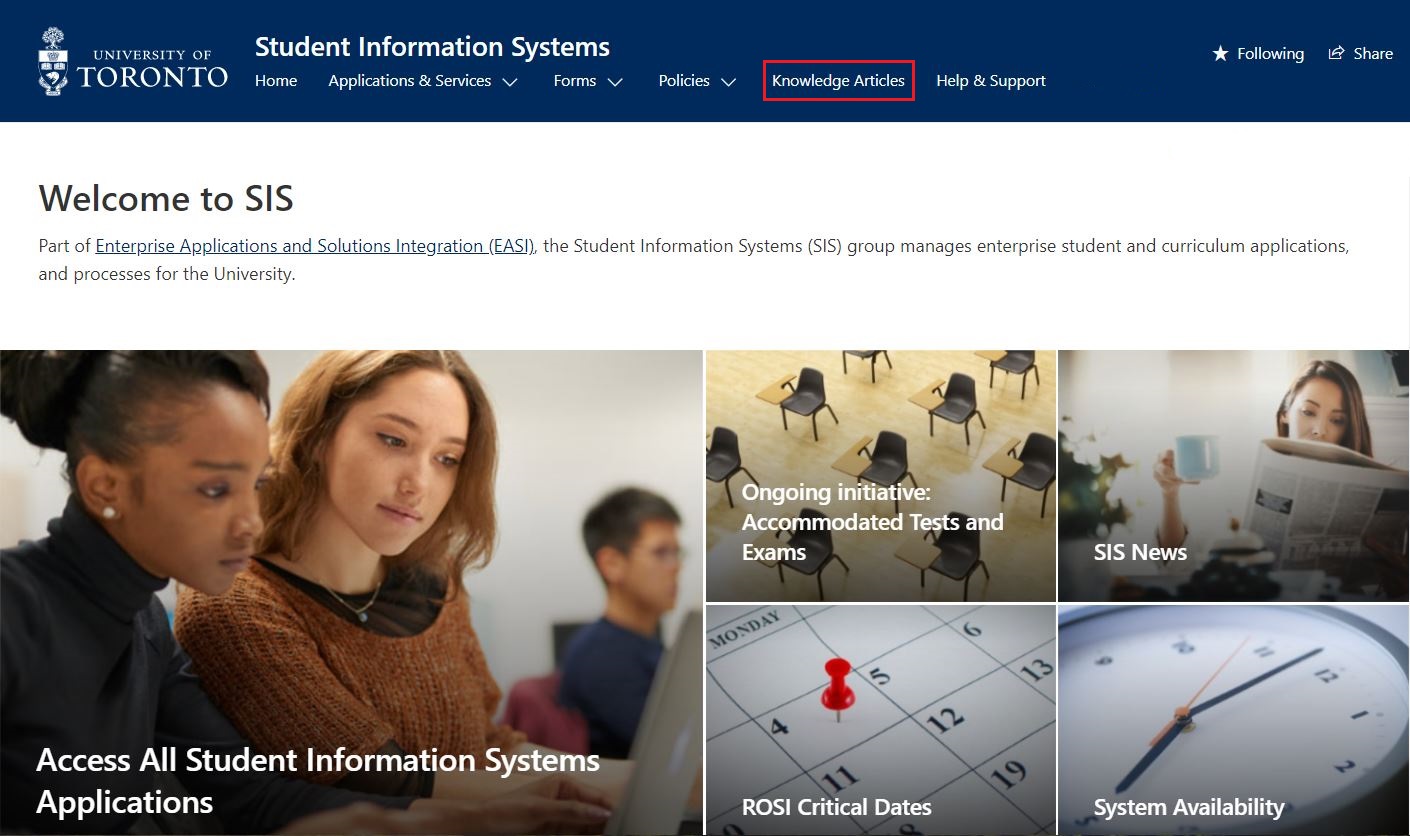 SharePoint is also available on mobile apps to help users stay productive and up to date while on the go. You can access all of your sites and information, read news from and for your organization, search and discover relevant content, stay informed with the "Me" tab and save items for future reading.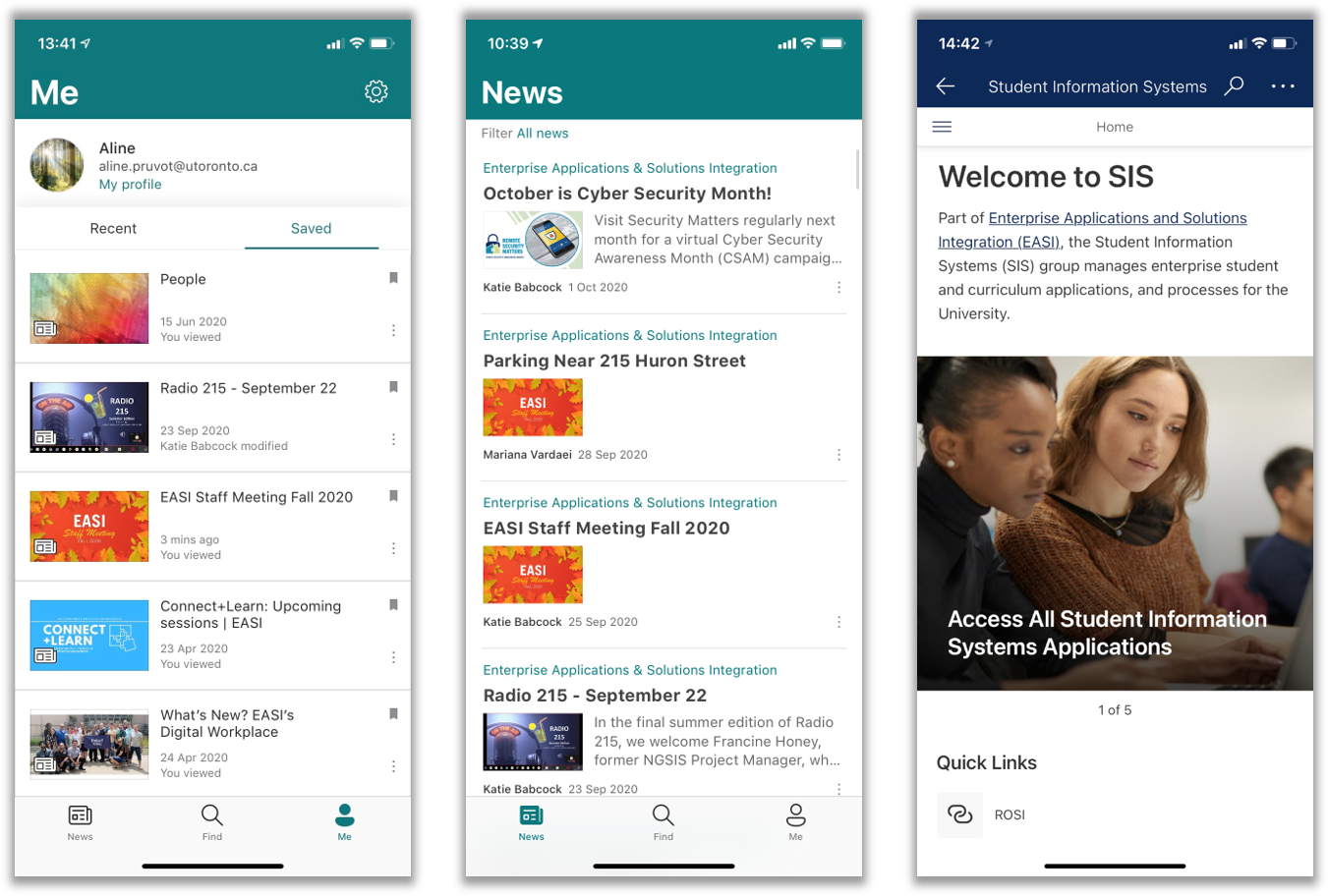 In the future, more websites, including project collaboration sites, may be integrated to SharePoint for an effortless collaboration and simplified information exchange. The SIS SharePoint site is scheduled to launch later this fall.
Stay tuned for more details!