U of T is currently working to replace its current phonebook directory with a more modern, accurate and mobile-friendly website – it's a development that will provide users with a completely revamped and accessible interface, available on tablets and phones.
Since fall 2019, Information Technology Services along with Human Resources & Equity have worked to improve data accuracy and have also conducted extensive research, design and usability testing across all three campuses.
Similar to Google, the site will take the guesswork out of searching by providing autosuggestions, and will guide people through the searching process with helpful tips. It will also display helpful information from all three campuses, including emergency, media and safety contacts.
Users will be able to search for staff, faculty members and faculty or department information on a public site.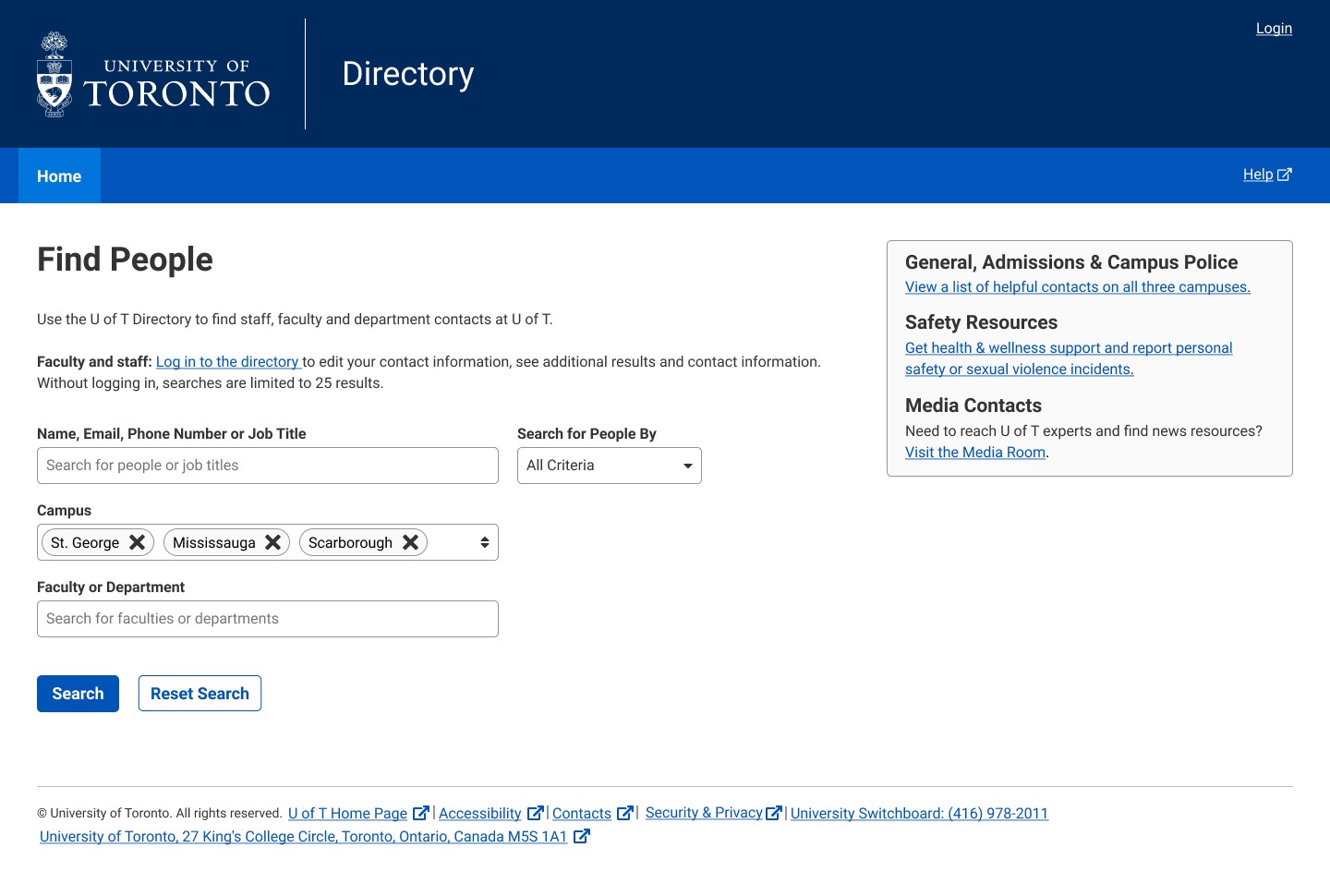 The directory allows you to easily search for people, faculties and departments by keyword, and filter your results by campus.
When staff and faculty log in to the website, using their UTORid, they will be able to see additional information and change their contact information. They'll also be able to download search results if they want to compile a list of department contacts. Business officers will continue to update individuals' official information and they'll also be able to edit departmental information.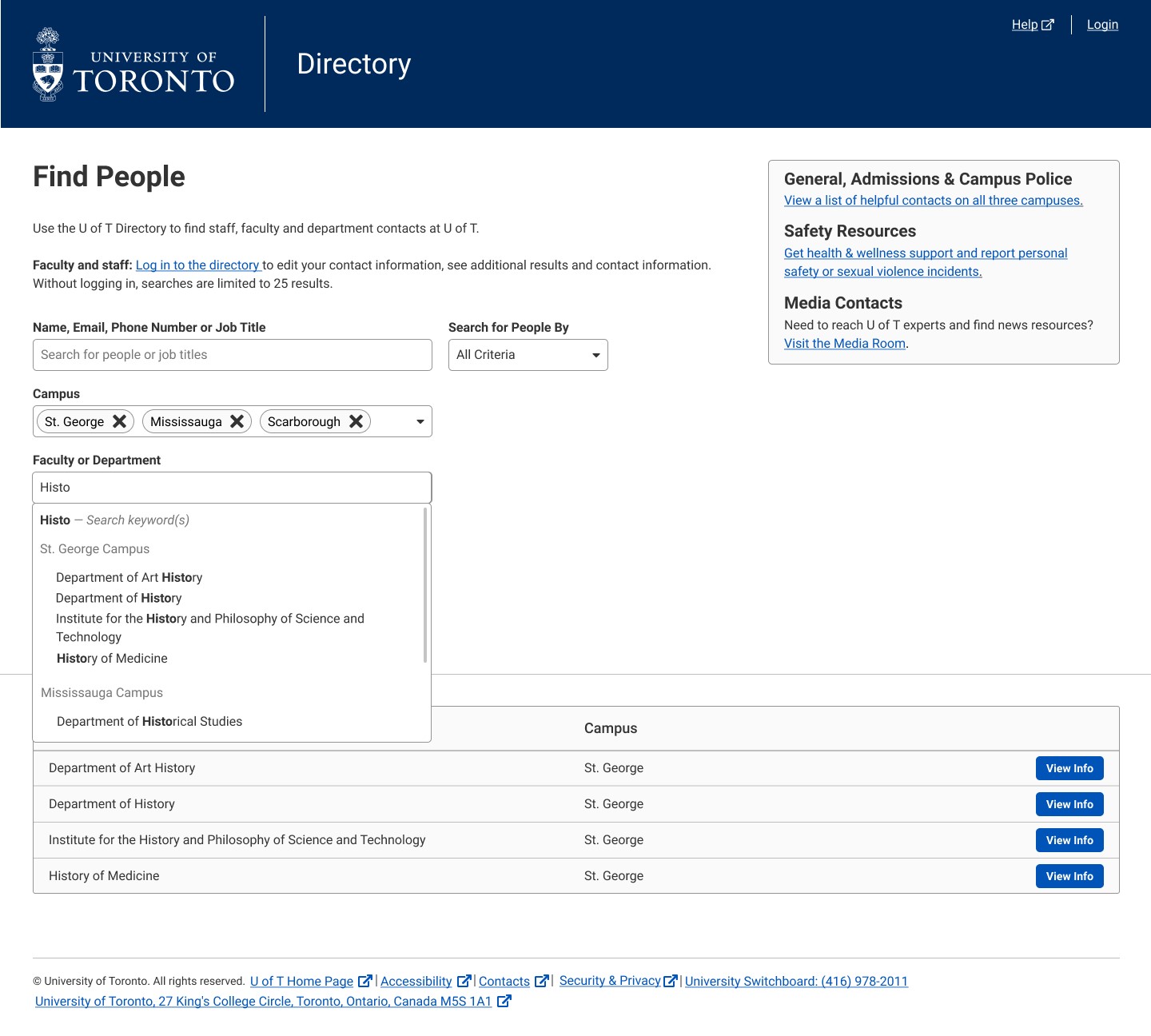 You can search for one or more keywords, or choose one of the suggestions that appear to guide your search.
One of the key benefits of the project includes data accuracy due to faster data exchanges with U of T's VoIP provider, University of Toronto Scarborough, University of Toronto Mississauga and U of T's Human Resources Information System.
In the future, the phonebook could integrate with other university systems and the final product is scheduled to launch this summer.
Stay tuned for more details!