Enterprise Applications & Solutions Integration (EASI) and Financial Services are pleased to announce the launch of a new version of the Expense Reimbursement Direct Deposit (ERDD) application.  
While processes will remain the same for this application, it now has a new user interface with improved usability and accessibility. Users will continue to find the new ERDD-web application in the same location, along with Employee Self-Service, Manager Self-Service and My Research. 
The modernized and simplified user interface displays all claims on the homepage for easy tracking, and provides better search functionality, with the option to search by audit number, FI document number, claim name, personnel number, claimant name and status. The application also offers an improved layout of expense categories, helping users to select only those expenses that are important to their claims.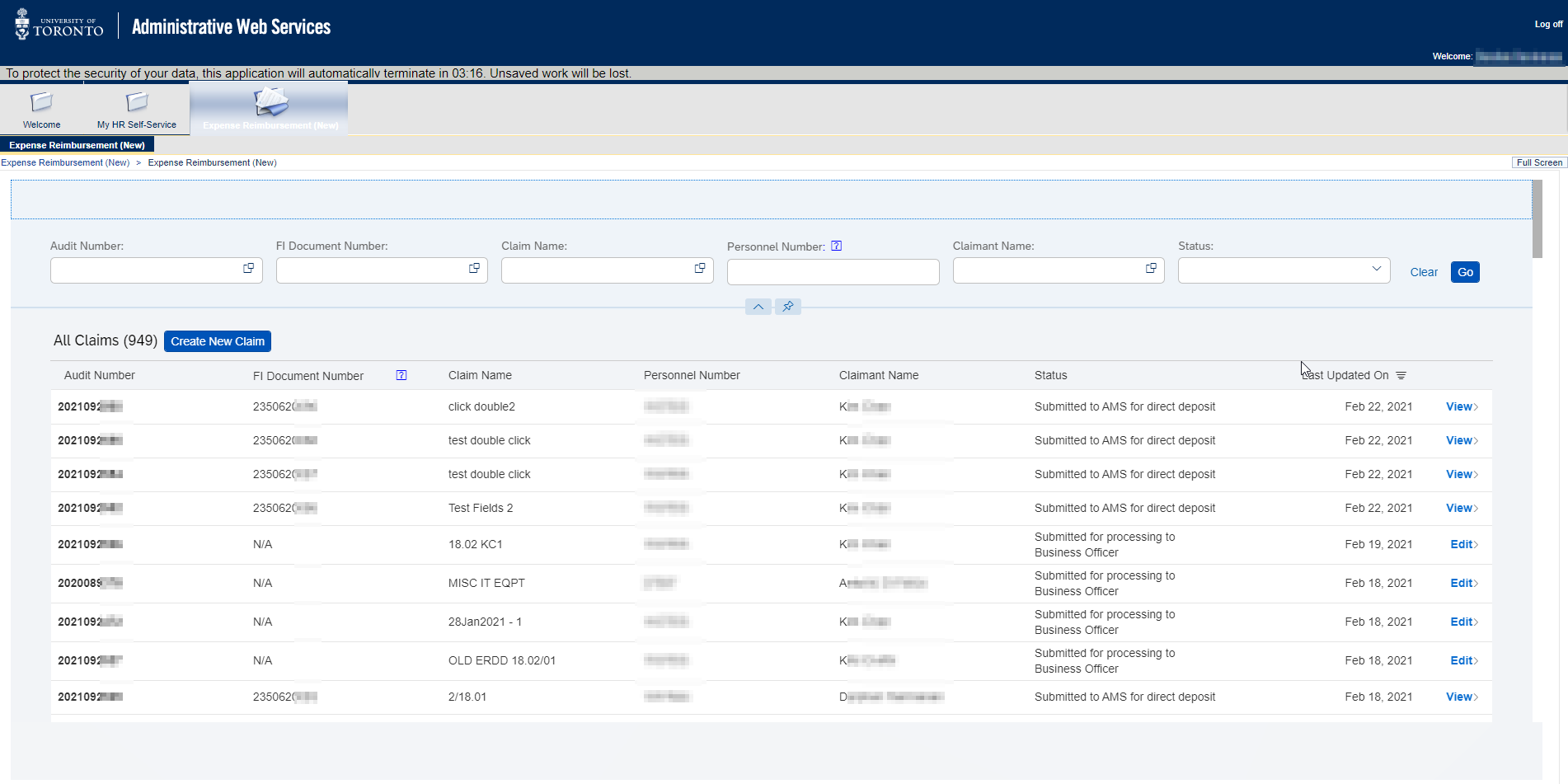 Starting June 14, users will notice an improved user interface with the the  new ERDD-web application
This update leverages SAP's new interface design principles and is part of the overall U of T Enterprise Modernization Program – a project that is set to upgrade the administrative management systems and transform the future for more than 33,000 staff and faculty.   
Learn more about the project on our webpage, along with details about an upcoming Connect+Learn session on June 15 from 3:00 p.m. to 4:00 p.m. and a recording of a past session. 
Visit the Financial Advisory Services and Training (FAST) webpage for details on documentation and support.