Dear Digital Workplace client,
As you may be aware, eToken authentication for high security logins, including AMS, ROSI, ROSI Files, Rocket Shuttle, StarRez and Unit VPNs will migrate to UTORMFA on November 27 at 4:00 p.m.
As part of this transition, the Digital Workplace team will deploy an updated version of Cisco AnyConnect Secure Mobility Client (version 4.10.03104), as well as configuration files to your managed desktop computer. After the upgrade, you will need to select the new AdminVPN hostname (admin.vpn.utoronto.ca) from your Cisco AnyConnect drop-down menu.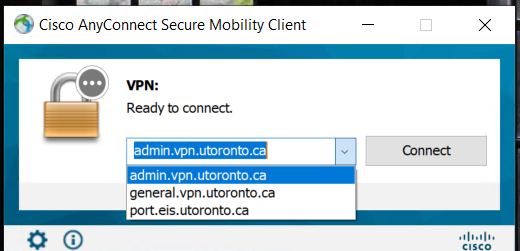 Please note that many non-Digital Workplace users will already see this update to their drop-down menus. However, all Digital Workplace clients will see this change seamlessly applied to their Cisco AnyConnect clients on November 26 after 5:00 p.m.
If you do not see admin.vpn.utoronto.ca in the drop-down menu after 4:00 p.m. on November 27, and you are using an Intune-managed device, perform a device sync using the Company Portal. Go to Start, launch Company Portal, click on the gear icon on the bottom left, and then click "Sync". The new Cisco VPN client and the associated entry should appear within a few minutes.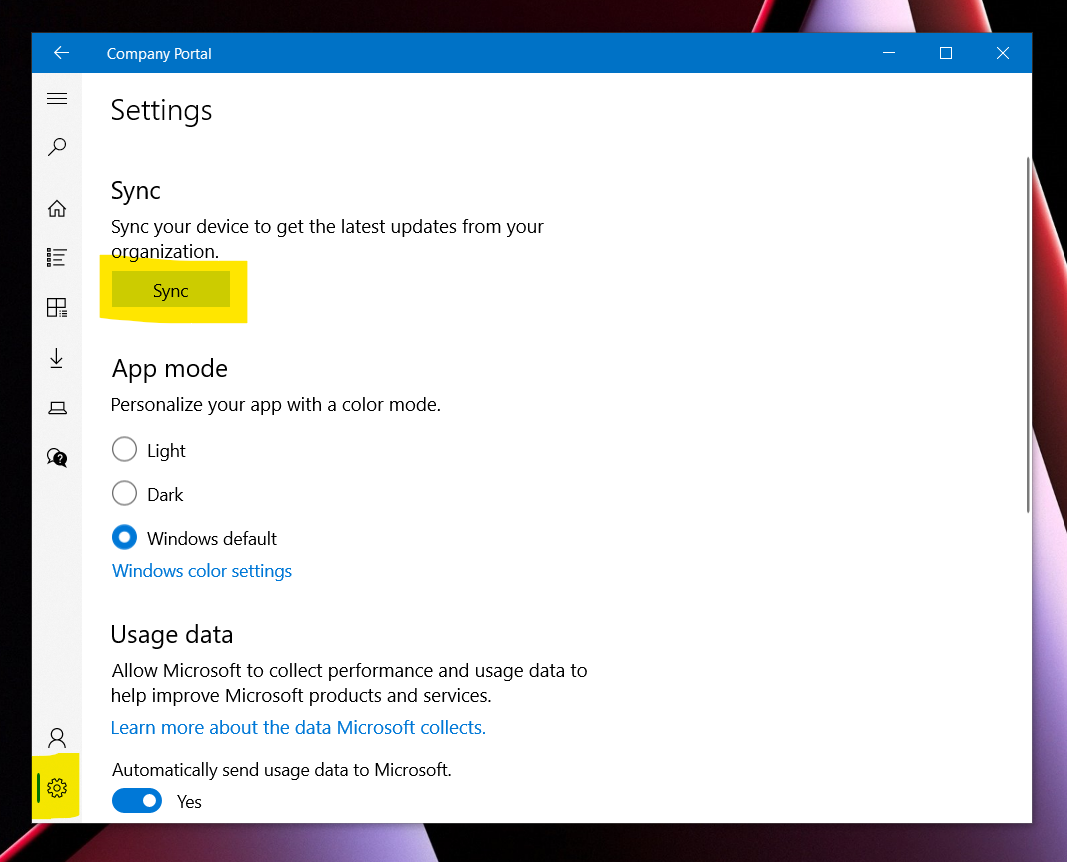 If the Cisco VPN is not running after the upgrade, launch it from the Start menu. Go to Start, expand the folder "Cisco", and click on "Cisco AnyConnect Secure Mobility Client".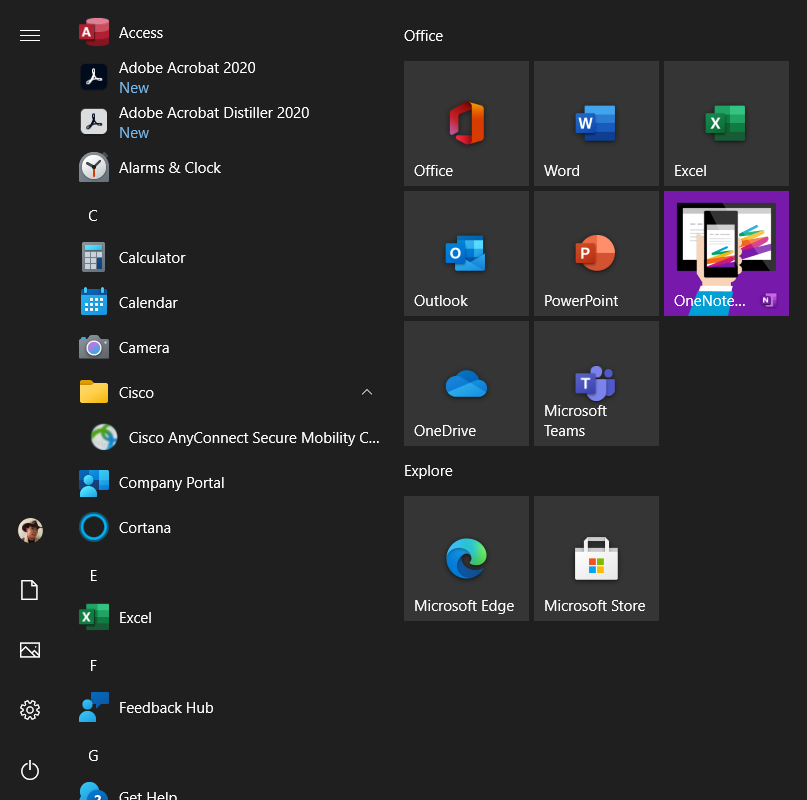 Next steps
No action is required from you: the update to your Cisco AnyConnect client will occur automatically on November 26, 2021 after 5:00 p.m. There is no need to contact IT support if you do not see the update prior to this date.
The new admin.vpn.utoronto.ca will be fully activated on November 27 at 4:00 p.m. – please continue to use port.eis.utoronto.ca until that time.
In order to use admin.vpn.utoronto.ca you will need to sign up for UTORMFA. Additional instructions on connecting to AdminVPN can be found in the IT Service Centre knowledge base.
If you have any questions about this change, please submit a ticket to the Digital Workplace team via the IT Service Centre.
Kind regards,
Digital Workplace