Date: September 14, 2020
To: SAP GUI Users
From: Enterprise Applications & Solutions Integration
Re: Reminder: Important SAP GUI Upgrade Instructions – S/4HANA Migration
Dear SAP GUI users:
As you may be aware, the S/4HANA Migration requires an upgrade to the SAP GUI before a university-wide transition to the new S/4HANA platform. This is a reminder that SAP GUI users will need to be upgraded from SAP GUI 7.5 Patch 12 (Enjoy theme) to SAP GUI 7.6 Patch 6 (Blue Crystal theme) by September 18.
In order to prepare for the system migration in November, your local IT administrator(s) will need to deploy the updated SAP GUI software to your computer before September 18. After the deployment, users will have new shortcuts/logon entries. Users will still need their eToken and CISCO VPN to log in to the AMS environment.
If you do not have a managed desktop or a local IT administrator, you can submit a ticket to the Enterprise Service Centre.
Please review this PDF to understand the minimal differences between the Enjoy and Blue Crystal themes. As also mentioned in the PDF, please do not use new shortcuts/logon entries until further notice.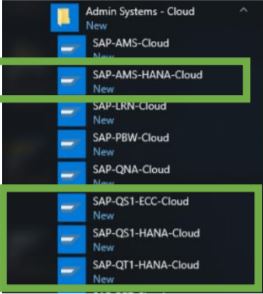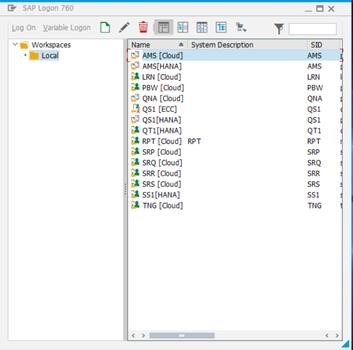 Learn more about the U of T Enterprise Modernization Program.
Thank you for your support in making these improvements.
Sincerely,
Enterprise Applications & Solutions Integration (EASI)