Date: July 20, 2023
To: AMS Users
From: Enterprise Applications & Solutions Integration
Re: Default Complete – AMS/SAP Printing and Emailing PDFs
Dear AMS users,
Enterprise Applications & Solutions Integration (EASI) has now transitioned SAP printing to a front-end solution that will make printing reports from AMS faster, easier and safer.
Starting today, your Output Device for printing AMS reports will default to "LOCL" on Windows. If you are a Mac SAP GUI user, please change your print default to "LOCM." Using LOCL/LOCM, you can easily print reports to PDF and your local printer, as well as email reports directly from AMS.
This simplified approach can be used in all AMS/SAP modules. Please note, web-based applications, including Fiori Launchpad Reporting, Expense Reimbursement Direct Deposit and Employee Self-Service/Manager Self-Service, will continue to print as usual.
New View: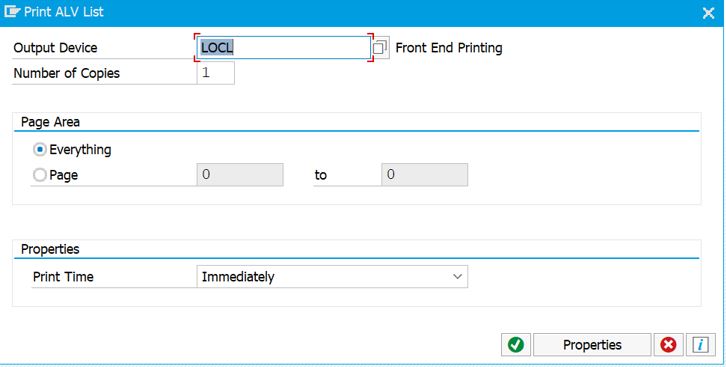 Interested in learning more? Visit Financial Service's documentation site. You can also read a Knowledge Base article about AMS Printing in the Enterprise Service Centre
Questions regarding printing FIS reports: Contact your FAST Team Faculty Representative
Questions regarding troubleshooting technical issues with printing: Submit ticket to the Enterprise Service Centre 
Sincerely,
Enterprise Applications & Solutions Integration (EASI)
Financial Advisory Services & Training (FAST)