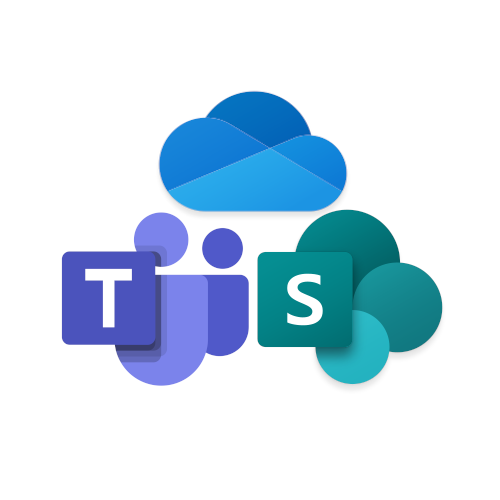 Microsoft 365 Cloud Storage
Access, share and edit work files from anywhere.
Seamlessly access your work files from anywhere with Microsoft 365, whether you're at home or on campus​. Ensure that everyone is working on the latest version of your files no matter where they are working from​, and eliminate/reduce dependency on shared drives.
Choose from OneDrive, Teams or SharePoint, depending on your needs:
Using OneDrive, you can securely store all of your personal files in one place, easily share them with your colleagues and access them from any device. With OneDrive, you no longer need to email documents to yourself or save them to a USB key because all of your files are accessible anywhere.
Teams is a chat-based collaborative work space that brings together people, content and conversations. With Teams, channels of colleagues can create content while collaborating with one another at the same time. Users can share files through Teams both internally and externally
SharePoint is a cloud-based platform that enables groups to collaborate, share and publish documents or web content. It provides a secure place to store, organize, share and access information from almost any device and all major web browsers.